Westminster Transmission has done extensive research and testing on a wide variety of ATF's and engine oils and is very picky about what we recommend.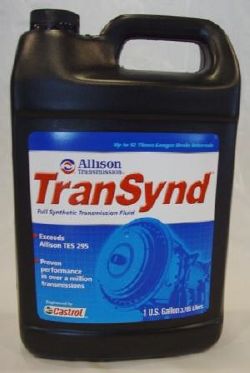 Transynd is a fully synthetic ATF, that is designed and exclusively recommended for Allison transmissions. However we have found that trucks which endure extreme heat and heavy hauling benefit from using Transynd. Higher life from the transmission and fluid life, lower temperatures and improved shift firmness occur.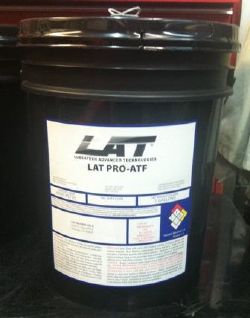 Lubeatech Advanced Technologies a leader in performance engine oils has developed an ATF to complete its line of products. This is the same fluids used in trophy trucks to Pro Mod cars, even in our very own twin turbocharged dragster. This fluid has shown to have longer fluid life and longer gear life, achieved by its blend of minerals and increased viscotsity and film strength. LAT Pro ATF has a more positive engagement, which is essential for shifts under wide open throttle conditions, and reduces torque converter slip allowing more mph down the race track or through the dunes.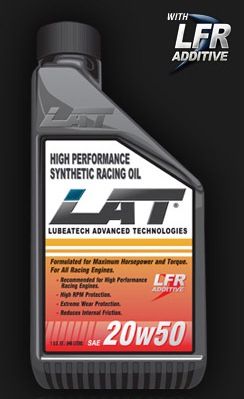 LAT oil is the next generation in maximum performance synthetic racing oils, synthetic break in oils, high performance petroleum oils, assembly lubes and additives. Over the past several seasons LAT RACING OILS have become the lubrication of choice for race teams around the globe.

LAT Racing Oils is a hands-on company working closely with top teams in all forms of racing. Our one-on-one interaction and ability to make real time Synthetic, Petroleum and Gear Oil blend modifications to meet specific driveline needs has garnered LAT a reputation for providing Synthetic and Petroleum Racing Oils that produce more power while providing superior protection.