Congratulations to Cameron Ferre in the super comp win in Pomona Calif. Cameron faced 7 rounds of consistent performance and razor sharp reaction times, to take home the wally at the 48th annual world finals facing some of the best from across the country. Cameron uses one of our level 3 powerglide perfect for any super class racer.


October 7th, 2012:
Congratulations to Alex "the car girl" on her
runner up at the
PSCA Mickey Thompson West coast shootout. Alex competed in the street muscle class and lasted all seven rounds and clinched her overall second place in the series, Alex thanked Joe and Mike at WPT for working their magic on the level 2 NAG1 transmission halfway through the year to improve the consistency in the heat of the day to help it from falling off in later rounds.


July 29th, 2012:
Congratulations to Aaron Kinard and Val Torres jr. on their outstanding performance at the 25th anniversary Sonoma
nationals
. Aaron took home the Wally after 7 rounds of eliminations and three days in the heat. Val came so close and went home with the runner up spot, however his consistency is unmistakable because this comes one week after his runner up at the Lucas oil divisional even also at Sonoma
a week prior.
June 30th, 2012: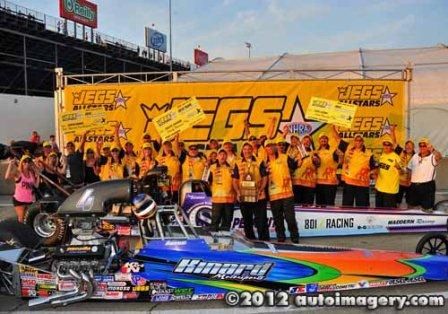 Congratulations to Aaron Kinard, Del Cox jr. and the rest of
the Division 7 team for their win at the Chicago national event. Aaron and Del went representing the super comp and Top Dragster classes respectably. Del went out in the earlier rounds due to a little bad luck, and Aaron took the title of Allstar champion. This is the 2nd all star championship for Aaron and guarantees his attendance next year to defend his title.
April 29th, 2012: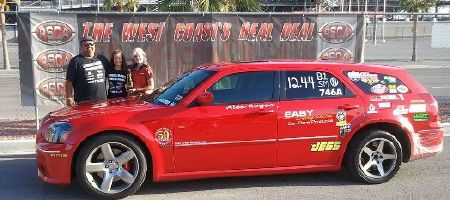 Congratulations to Alex "The car girl" Rogeo on her runner up at the MAGNAFUEL Las Vegas nationals, in the street muscle class with her "Maulin Magnum". Alex ran dead on her dial in the final, but her opponent was no slouch either cutting a .002 light and running .030 off his dial barely squeezing her out of victory. Alex uses a WPT modified valve body, coverage of its install will soon be covered in the next issue of MOPARMAX magazine, and a Continental high stall torque converter. Alex and her crew chief Richard plan to leave the car with us this summer and let WPT beef it up and add a secondary cooler to help on those hot Las Vegas races.
March 25, 2012:
Congratulations to Del Cox Jr. and Aaron Kinard on their qualifying for qualifying for the Jegs all stars.
They will represent Top Dragster and Super comp respectively. They both have been racing all season to qualify to represent division 7 since mid last year. They will face racers from across the country and fight for a purse, a trophy and the coveted title of All star champion. If they win they will instantly be qualified to defend their title next year. Each will be using a WPT powerglide, Aaron with a level 3 model with a lightweight option, and Del with a level 4 model.
February 19th, 2012: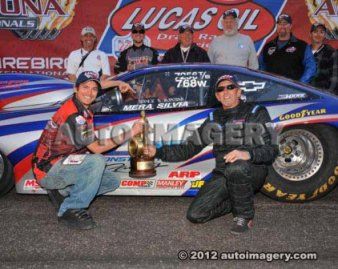 Congratulations to Wayne Silvia for his victory in the Top Sportsman class at the Arizona Nationals in Phoenix
Arizona
. Wayne uses a WPT powerglide behind a giant 900+ cubic inch BBC, to run 7.30's at almost 200mph in his cavalier. WPT would also like to congratulate Bobby Mirizio on his semi final finish in the super comp
category
.
November 7, 2011
Congratulations Aaron Kinard on his Division 7 championship! This is Aaron's second championship, both using his WPT powerglide transmission. Aaron won by scoring a big win in the season opener at Firebird int raceway and a runner up at infineon raceway in Sonoma. Other top finishers in the division include Curt Stewart in super comp along with Del Cox jr, Kenny Upton, Leah Imerti, Mera Silvia and Michael Piraino in Top Dragster.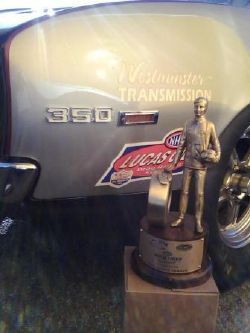 Congratulations to Chuck Echmalian on his win in the H/SA class at the 11th annual Big O tire nationals at Las Vegas motor speed way at the strip. Chuck won with one of our light weight TH200 and ran a near record setting 11.60 in the final!